Meditation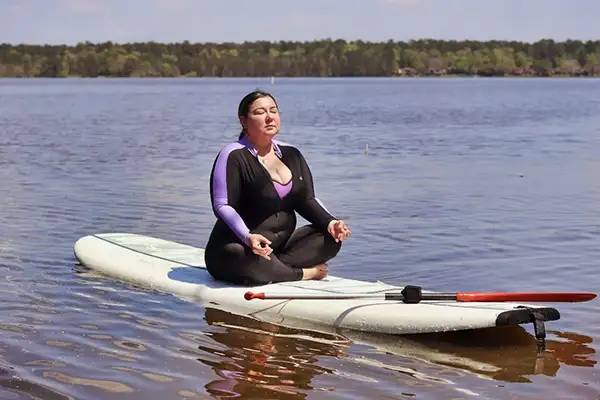 What is meditation?

Meditation is the practice of focused attention on oneself and bringing yourself back to the moment repeatedly. During meditation, you clear your mind of stressors of life and focus on relaxation. Meditation does not have to take long; you can reset your mind just by meditating a minute or two.


Benefits of Meditation

During meditation, you can build skills to manage your stress, focus on the present, reduce negative emotions, and increase your patience threshold. Regular meditation may increase mental clarity and memory.


How to Meditate for Beginners

Find a quiet spot where you can sit comfortably then close your eyes and become aware of your breath. Inhale and exhale for a few cycles. Notice where your mind is wandering. Be kind to your wandering mind. Close with gratitude and kindness to yourself.

We usually begin each yoga practice with a little meditation to set the tone for our practice and to turn the focus inward.