Meet Mina Vera
Mina Vera is a transplanted Austinite, originally from Jamestown, Louisiana. Mina has three wonderful children, one grandson, and a granddaughter on the way! She lives in south Austin with her therapy dog.

Mina has lived in several parts of the United States including Louisiana, Texas, Pennsylvania, California, and Nevada, plus Baja California, Mexico. She believes in the beauty of diversity and inclusion.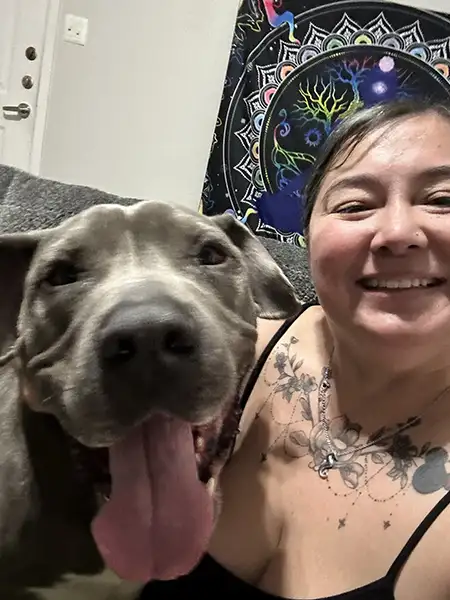 Yoga has been a pivotal part of her life. Before yoga, Mina was stiff and not flexible at all. As a yoga student, Mina still strives to learn as much as possible and to stretch her limits. As a teacher, Mina also strives to learn as much as possible. Mina has taught yoga in two locations in Texas (Livingston and Red Oak), on the beach in Oceanside, California, and online via Zoom for Sunkissed Yoga Studios in Marlow, Oklahoma. She loves teaching yoga and helping people feel their very best.

Zumba has been an integral part of Mina's life for almost as long as yoga. Walking and Zumba are how Mina gets her heart-healthy cardio workouts in and she enjoys leading the class and sometimes singing along!

In her spare time, you can find Mina hiking the Austin Greenbelt and kayaking Lady Bird Lake. She also trains in aerial arts - mostly on the Lyra but also enjoys pole dancing and aerial yoga. Mermaiding is also a passion of hers, you can often find her in the summer in a pool with a mermaid tail!


---